Baywatch 2017
Releasing 29th May 2017 UK
Movie Information and discussion
Are we prepared or even ready to accept this new version of Baywatch which from the trailers look like a cross between Piranha 3DD, Carry On movies and San Andreas.
But wait that isnt necessary a bad thing right!
We know The Rock is good at the slightly comedic action hero roles, we have seen it in several movies, so maybe its sort of expected and wanted.  But Baywatch was always a serious drama be it on the glamourous side but the beach life can be glamorous so that is normal.
The trailers look fun and id like to watch it, theres humor and lots of action and has some well known actors in it to draw in the crowds.
If this was a Baywatch movie with the old cast, including David, I most likely would not watch it.
This is Baywatch for the next generation, its taken the name, concept and characters and made it more light hearted and fun.  Could it work?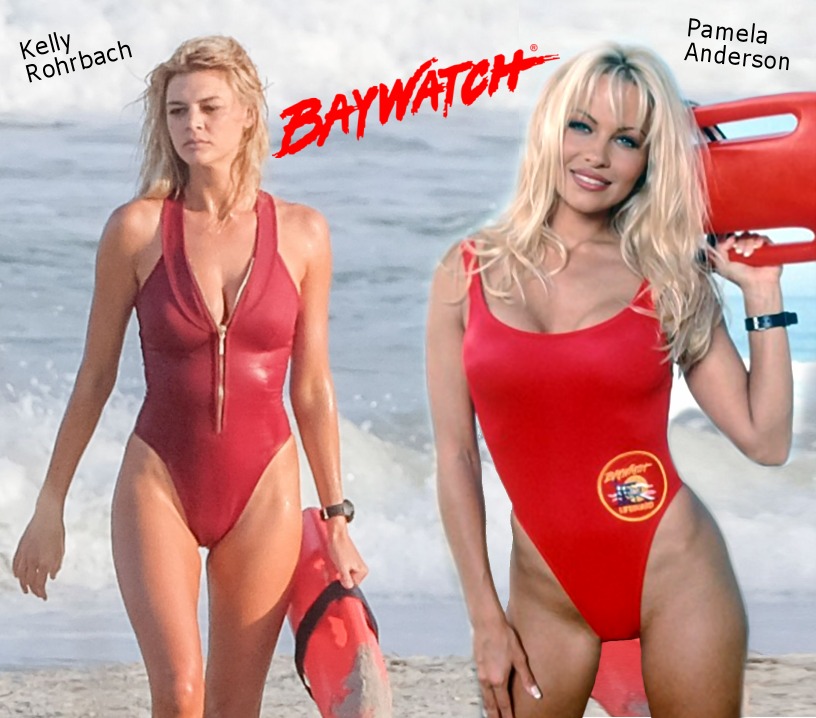 Baywatch was best known by many people for the glamour, mainly Pamela Anderson and her boobs.  So the new Baywatch has to live up to this if it wants to attract those viewers.  Im not sure there is really anyone in there that could rival Pamela in her swimsuit.  We all know about those beach running scenes that made it sexy to be a life gaurd, but looking at the trailer they were kinda mocking this in one of the scenes.  Buts thats just a small part of the movie I think if viewers wanted to just watch a movie for the babes and glamour there's plenty other movies out there, in fact on the theme of 'beach' and saving lives Piranha 3DD is much more explicit, gory and even stars  David Hasselhoff !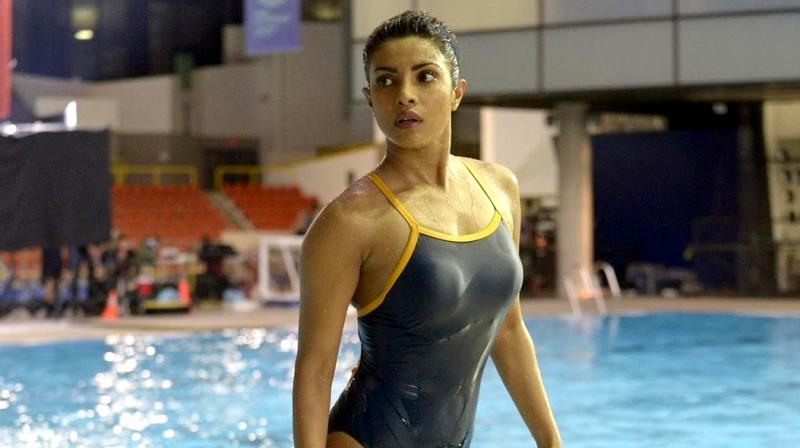 Theres the surprise appearance of top Bollywood celebrity and actor Priyanka Chopra.  No stranger to sporting bikinis…. she pulls it off well.  But what is she doing popping in and out of different Hollywood movies? Western audiences will know her from Quantico TV series so she is well known.  I think its a good thing and surely lots of asian viewers will welcome her and enjoy her acting in the movie.  A good thing for multi culturism and also a movie then which features the best talent from both Hollywood and Bollywood.
Im a fan of Alexandra Daddario and would watch it just to see her and also The Rock.  You cant deny The Rock's big screen appeal and talent!  These two have been together in San Andreas where they played father and daughter and it was a great movie.  Is she a big too young for Baywatch or will she do the role justice?
I have read that David Hasselhoff will also make an appearance in the new Baywatch as well as Pamela Anderson.  I would like to hear his views on what they have done to the feel of the brand and what he thinks of The Rock playing his role.
Watch David Hasselhoff and Priyanka talk about being in Baywatch:
Heres the official Baywatch Trailer:
Stay Safe guys!
Check out and share my blog using the widget on the right ->