Creating and forwarding a subdomain using CloudFlare and GoDaddy
This tutorial assumes you have an account with CloudFlare.com, a domain and webhosting with GoDaddy.com
If you are the services of CloudFlare.com to save bandwidth and increase threat protection then you will no doubt have switched to their nameservers on your Domain settings on GoDaddy.com
But doing this then means you cant access the DNS Zone Settings for your domain on GoDaddy.
You will have to switch back to GoDaddy nameservers to use and create subdomains…
Or use this workaround:
Goto CloudFlare.com
Click on your website
Click on DNS
Select New A Record Type
In the NAME textbox enter the first part of your subdomain, e.g in my case i wanted to create endof.rizbit.uk so I have entered "endof"
In the Value entered the IP address that points to your hosting something like 160.153.14.15
Now press Add Record button to save it.  Everyone that enters endof.rizbit.uk will now get redirected/forwarded to my server at rizbit.uk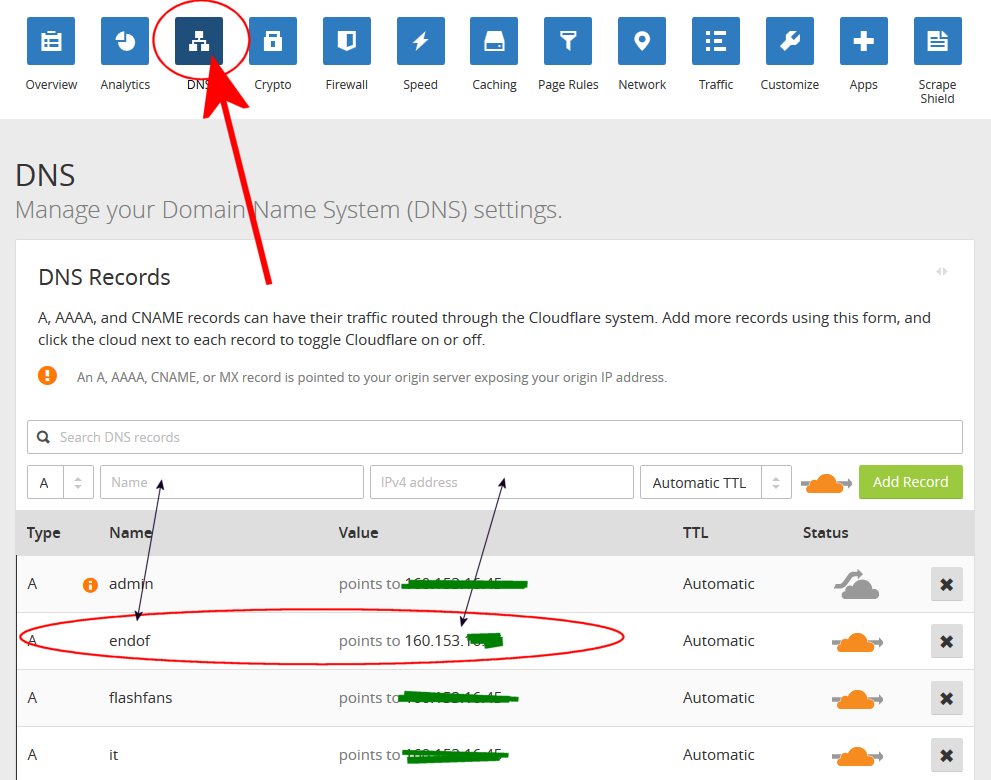 So now we need to tell our server where to send this traffic.
Goto GoDaddy.com
Goto your website hosting cPanel
Goto Subdomains section
Now setup a new subdomain as shown in the image below
It will create a folder in your root and so it must be  unique name unless you want to send different subdomains to the same folder maybe.  I have entered "endof".
Next:
Create a forwarding by clicking on manage redirection
Enter the destination URL and press Save
Wait about an hour or so and test your newly created subdomain complete with forwarding!#
Hope this was useful to others, please leave a comment if it worked for you aswell 🙂