You Found IT!
Welcome to RizBit !
RizBit provides IT services, IT support and project management for mobile apps. We can help you take your idea from conception, through the full developement process to deployment. We can provide support and advice aswell as marketing your product.
Some of the IT services we provide:
Website Traffic
Setting up PPC marketing campaigns
Logos, leaflets, banner ad design and others
Android and iOS app development and publishing
See here for more details and links for placing orders.
RizBIT Coin (RZB)
Our ecosystem is powered by our crypto token called RizBit Coin. The ticker is RZB. You can purchase and hold the tokens as an investment for furture gains aswell to gain rewards and discounts on purchases from us. See below for more details.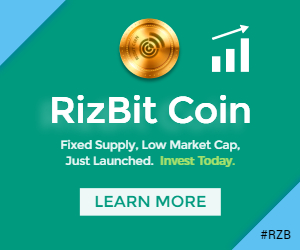 We also provide freelancer services on PeoplePerHour. The benefit of ordering our services on PeoplePerHour is that you can see all our client reviews, ratings and our Level 5 rank. Also when you order your payment deposit is kept safe in an escrow and only released to us on satisfactory completion of your work.
3Grams Series
Our flagship product is the 3 Grams range of apps. Learn more here.
Viewlers Digital Ruler was our very first app check it out here!