My Name Is Gonzales….And I am The Fastest Mouse Alive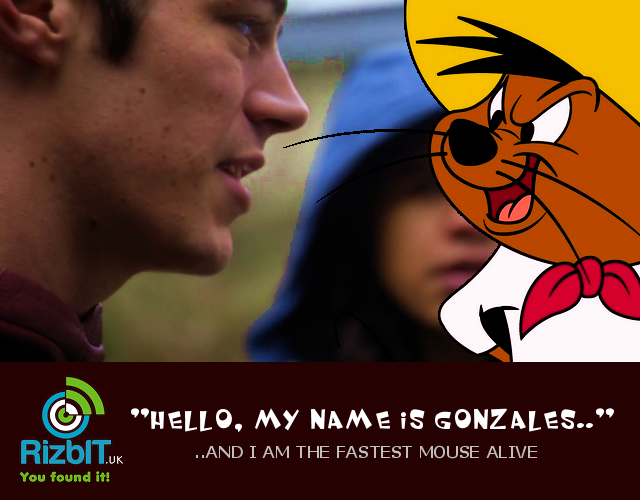 The Flash is fast, very fast but Speedy Gonzales said he was here first.  He is natural and was born fast!  He has been running for many years and built his speedforce up.  Coupled with his small size he is the fastest mouse alive.
But is he faster than The Flash?
[socialpoll id="2345155″]