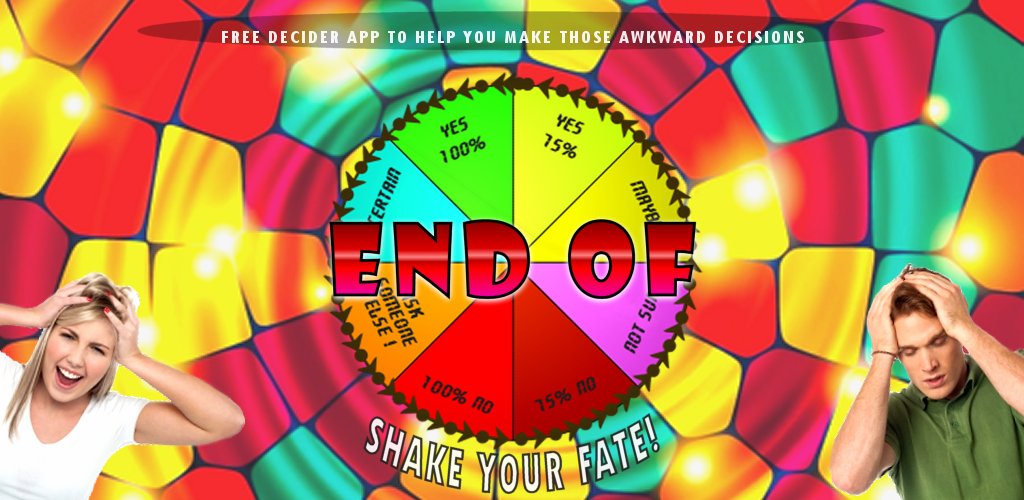 Free App for Android, Windows Phone and PC!
Android on Play Store:

Sometimes decisions are hard to make, maybe they are not super important but still it annoys you…
Download this free new Decider app to help you to decide…End Of!
You use this app in a similar way you would if you were tossing a coin to make a decision and your mind was unsure.  It is not a magical cure to your decisiveness.  However it can help take out the stress.  For example "Shall I buy a pizza today" or "Shall I buy a meat pizza".  Just hold the phone with app loaded in your hand.  Ask the question out loud or in yourmind and spin the wheel of fate.
#ShakeYourFate
#EndOf
#NewApps2017
#FreeApps2017