Tik Tok what?
Every so often a new app comes out that becomes super popular in a short time. Facebook, Snapchat and Instagram just a few examples.
Is Tik Tok another one of these or a short term fun experience?  Will users keep using it?  Will users get bored?  Is it really anything new?
First of all lets talk about what Tik Tok is for those who don't know.
Tik Tok is a Chinese social media app created by a company called ByteDance.  The app allows any user to sign up and start sharing videos to the whole world from their smartphones.  These videos can be recorded in Tik Tok mobile app or you can upload a prerecorded video via the app or website.  With the second method you get some advantages in that you can put together multiple short video clips to create some great effects which lots of users are already using. As videos are short and you can swiped down to clip to the next one it can provide endless viewing as there is always something new. I am sure that using algorithms users are shown more content that they will view and like, just as what NetFlix does. They could be monitoring your viewing habits to show you more personalised content.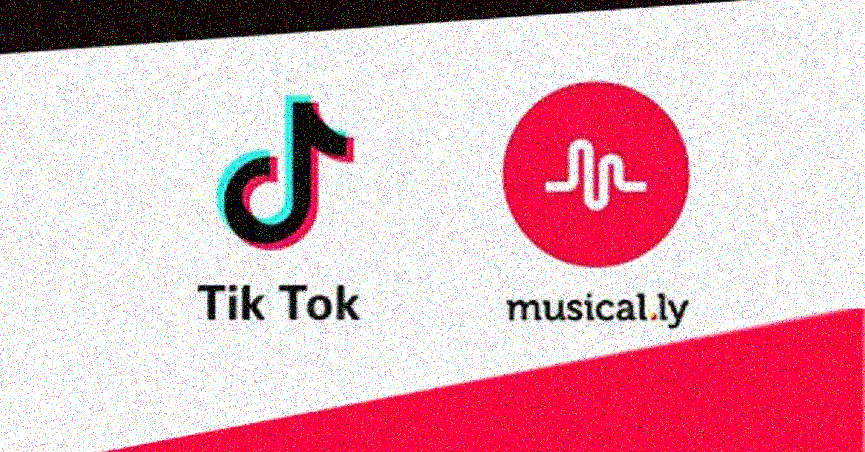 Tik Tok was huge in china however in 2017 ByteDance bought Musical.ly which was a similar app in USA. The merger of these two apps made this even more popular and increased its user base reach. The app is most popular (at present) in India, USA and Turkey.
Is it really anything new?
There are lots of live streaming apps out there for example Periscope where users start live video broadcasting and can build up millions of followers and can stream out to thousands of daily viewers. They allow broadcasters to apply effects and FX / filters to make their broadcast 'lit'. So in terms of video viewing its not. Its like Youtube with special effects. It is however more of a niche app in that it focuses on short video clips (not live but recorded) so in that respect it is different to Youtube
Tik Tok Filters and Effects..
The great thing with Tik Tok videos are that they are short and this means you can edit them quickly. It might be nothing new but they have combined camera effects like exposure / saturation, face effects like sunglasses / masks and video effects like particle effects / zooming to help users create cool videos.
Benefits for music artists?
Almost every video on the platform utilises music clips from well known artists or songs from published albums.  Users can choose from viral music clips or genres or popular ones.  This has proven to be invaluable in gaining popularity and numerous rappers, artists and producers have gained commercial success via this app.
Tik Tok Troubles
If you spend just an hour on Tik Tok browsing videos you will notice like us the huge amount of sexually provocative videos. Video clips of young girls dancing in limited or tight clothing and other such content. Theres alot of videos of women posing, women dressing up to go out and lots of glamour. Is this the attraction of Tik Tok. Surely it is with young male viewers! But there is room there for uploaders to abuse the platform. Some of the content borders on soft porn and it can be questionable if what is being shown is deliberate or even wrong, in order to gain likes, popularity or just to abuse Tik Tok. Like with all social platforms they will have to put in stringent censoring measures and act on user reported videos.
Tik Tok Ads…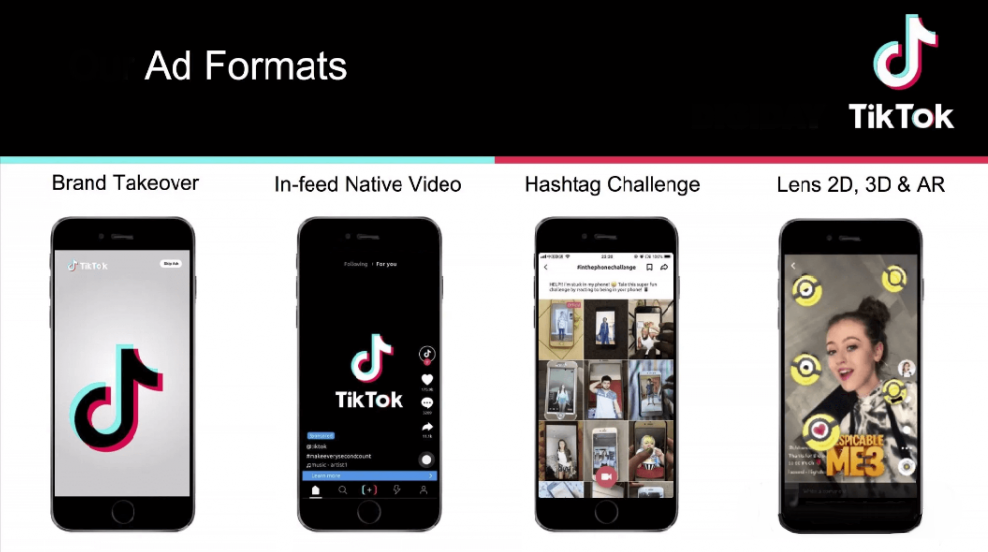 Just like with all major tech apps like Google and Facebook that start off providing a free service, they then capitalise on the success by showing personalised on sponsored ads to its users.  Usually with great success.  As users are already consuming.  But at time of publishing Tik Tok ads are quite new and experimental, in fact we just noticed them in action within the last 24 hours.   So now after X number of videos you will a video ad with clickable link, which to be honest could prove to be a good ad model as users usually watch each short video clip.  But will it spoil the end user experience.
Will your video go viral?
Its surprising to see what kind of videos are trending and going viral. There doesnt seem to be a set rule however the more weird the video is the more comments and likes it seems to get. You will find video of pranks, people cutting donner kebabs, dancing women, celebrities and lip syncing that are viral. The app has a following and "for you" section where you can browse videos shown to you based on algorithms. For the average user unless you create something unique, funny or weird most likely you will get a few views, because you have to understand the moment you upload a video millions of other user might be doing the same thing. So it will be hard but not impossible and surely there are people who will use strategies to gain more viral video views but thats another story.
Will users keep using it?
Bearing in mind services like Youtube, Vimeo and Dailymotion we know that people love sharing and watching video regardless of there interests. With Tik Tok being an app and publishing a video being made so easy it is surely here for the long run and users will carry on using it…
If you enjoyed our article and decided to check out Tik Tok please follow our Tik Tok account and check out our videos!