WhatsDat?
Seek and They Will Find!
WhatsDat? is a great new app that allows others to give you the answers you seek.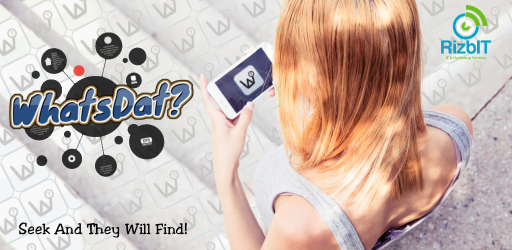 What is WhatsDat?
That is a question you can actually ask on the app and others will respond to your What? post and tell you that WhatsDat? is a very useful app where you can ask any question you want so that other people can find the answers for you.  Post an image of something and others will tell you what it is.  Post a short sample of music and others will tell you the name of the song so you can go and buy it.  Find out what something is by making posts and letting others find the asnwers.  Find what a song is or who a celebrity is from their picture.  Help others by replying to their posts.
App Features:
Upload images from gallery or camera
Upload recorded speech or music
Manage you What? posts
Create unlimited What? posts
Find hard to find items
Name unknown things
Free app
Select the best answer form responses made
Download:
Screenshots: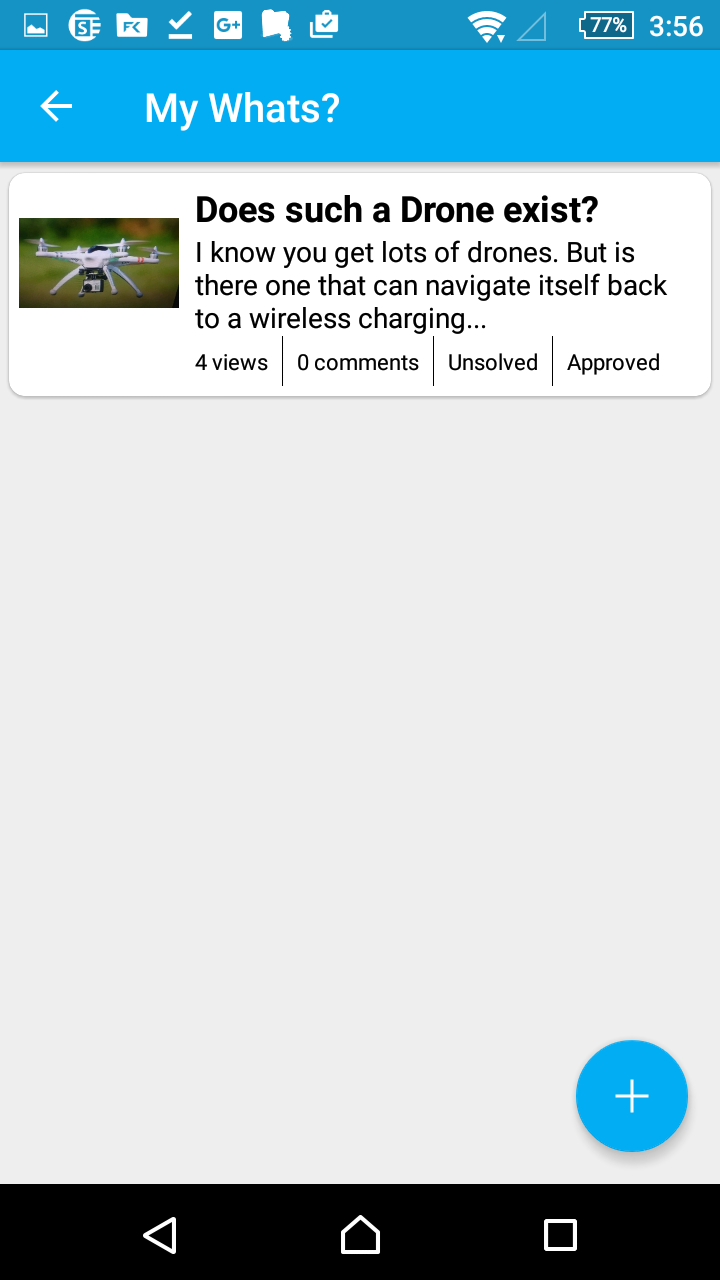 Follow WhatsDat? on Facebook:
https://www.facebook.com/WhatsDat-260202917761152/
Reviews and links to related content:
http://taranko1.kinja.com/whatsdat-search-seek-find-download-now-1793573113
http://androidsmartworlds.blogspot.com/2017/03/whatsdat-search-seek-find-download-now.html
Privacy Policy: