Beat Maker Evolution Music Creation Software
PC
Free Demo / Paid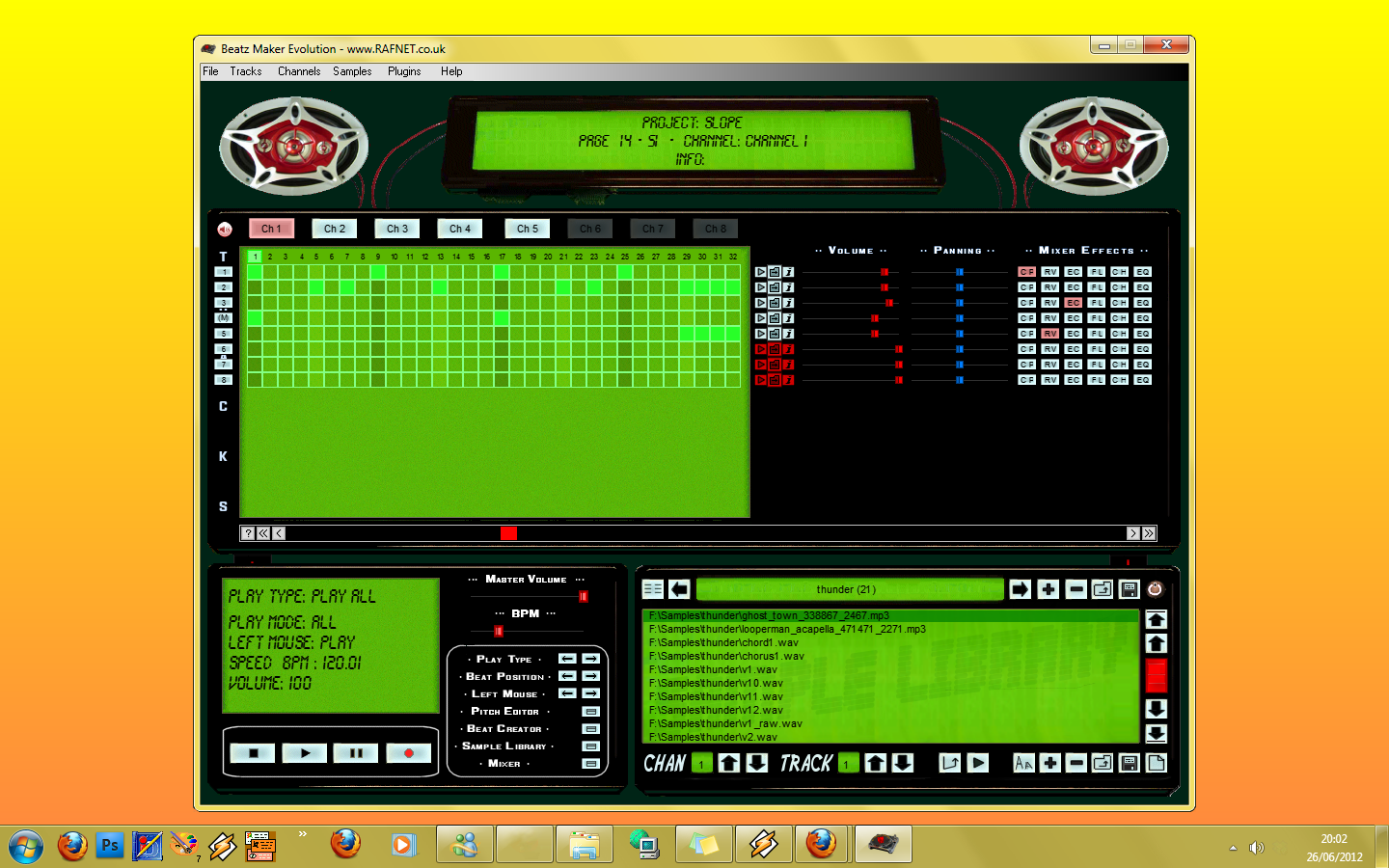 Beatz Maker had over 400K installs globally few years ago.  Most of the user were young teens or hobbyists looking to either have fun or just have a go at making beats.  Beatz Maker Evolution took it to the next level with a complete GUI redesign and vast number of newly added features.
We know of several commercial songs made using Beatz Maker Evolution and so this is not just a tool for hobbyists anymore but something better.  It does lack features that are found in popular titles like FL studio and Mixcraft but you do get what you pay for.
Beat Maker Evolution is not even half the price of the two mentioned above, so it really is a low budget software.  If you have time and passion to learn how to use it you can easily put beats and song together in no time.
There is a handy feature that allows you to export your songs with all the samples to a single file which can then be shared or imported anywhere in the world.  Could come in handy if you are working on a tune together.  Theres also a near sample library from where you can preview samples, load new ones or save the sample list and inport it into your next song.  Make a drum kit sample group with a nice construction sample kit then save the sample list and you can use it over and over again without the need to load all the samples individually.  Great time saving feature.
Other features include time stretching sample, automatic beat creator, fade ins, fade out, mixer effects and lots of tracks to arrange your samples on.
It can take time to master all these but combine the above with page/sheet management, advanced copy/paste functions and you have a really cool cheap music creation software that helps save you time when arranging compositions.
You can download the free demo and get more details feature information on their website: