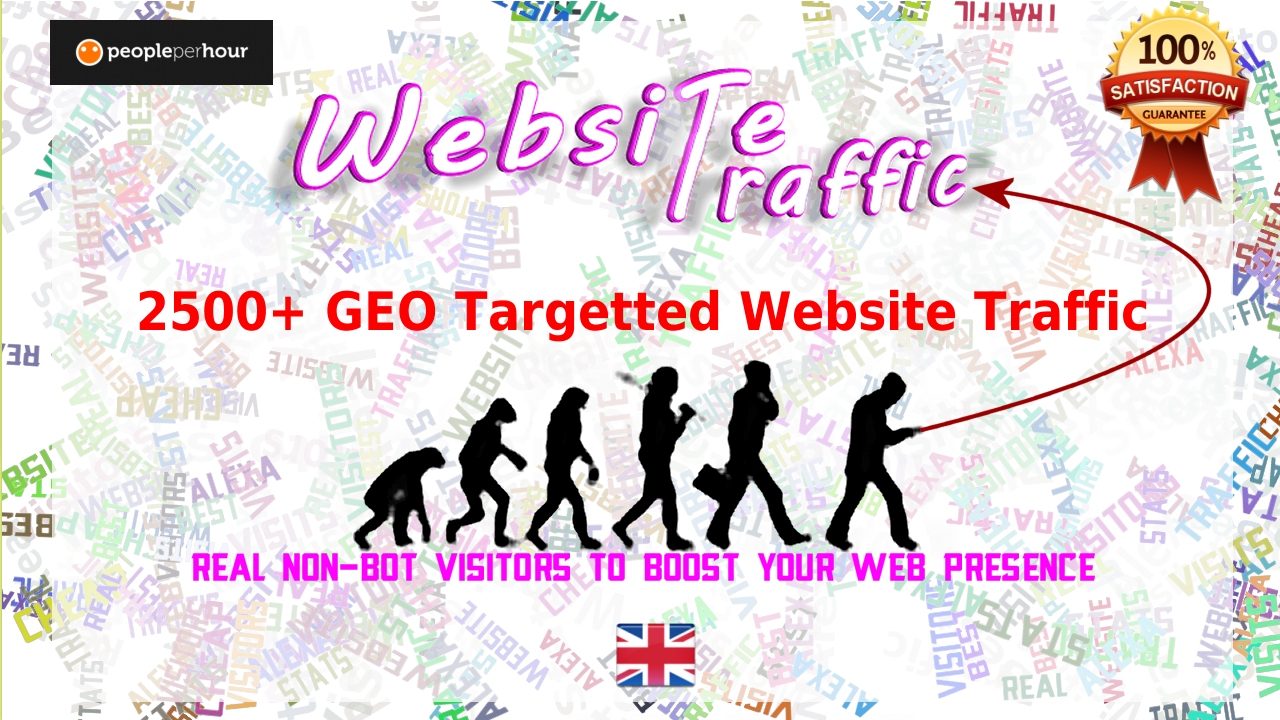 Whats on offer:
Once you have purchased this service and supplied us all the required information we will start work and deliver anything from 2000 to 2500+ real GEO targetted traffic to your website or URL.  All visitors are real.  We aim to deliver the full amount within the 5 day deadline. For other plans please ask.
You can specify a drip feed rate from 100+ per day, but this is optional.
Why use this hourly?
Boost your web presence and stats. As we provide drip feed at an hourly rate you can use our service to build up traffic to your website gradually so it looks natural. Then you can increase the rate to build up the hits to your site.
GEO targetted traffic will be about 80 to 90% of the total visits delivered.
We use a proven working method of driving traffic that has been proved effective for over two years now, so we are a reliable service.
We also are UK based Level 5+ seller on PPH and have already sold 100+ traffic hourlies successfully with 100% positive feedback.
Non-Bot generated real traffic that will count.
You can do a split order and send traffic to TWO different websites / links.
Tracking:
For each order we will supply you with a tracking link this may be a bit.ly or goo.gl link.
You can also use your websites/hosts stats like AwStats. Or third party tools like StatsCounter or Google Anaylytics.
Please note that we count each and every hit sent, regardless of whether it is from any country, repeat visitors, users using proxy servers or device type. All this means is that our stats will differ from third party stats. We can only work off our own stats, so please accept this before purchase.
Limitations:
Max 2 URLs per order
Will not accept Youtube pages, or any indecent content.
Will not accept sites with excessive popups, popunders etc..
We cannot guarantee this is compatible with ad networks such as Adsense, however we have not had a problem in the past. You can also disable ads while our service is running.