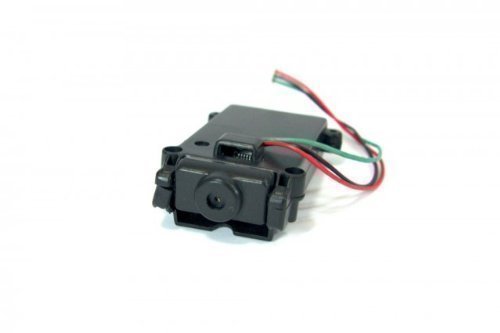 buy now

£27.49

[ad_1]

Give your Drone eyes and ears!
What could be more fun than whizzing about performing stunts with a Micro Drone?
Well how about having a video of it to show off?
The Extreme Fliers camera module kit will provide you with everything you need to fix a video camera to your Extreme Fliers Drone 2.0 even the screw driver! 🙂
You will be able to operate your video camera from the remote with the capability of switching from video to still mode and start stop video recording on flight so you'll be able to see everything your drone sees and with its sound recording you'll be able to hear everything it hears.
Comes with a FREE 2GB Micro SD card.Video camera for drone 2.0 with video with sound and camera mode
Controllable from the remote unit
Swivel the head of the camera to point in the best possible direction
Package Content: 1 x Micro Camera 1 x MicroSD USB card reader 1 x Mounting kit 1 x FREE 2GB MicroSD card 3 x Mounting screws 1 x Mini screwdriver

[ad_2]