As the lockdown persist people are looking for more ways to keep occupied to keep boredom at bay, to keep the kids busy and out of your hair.
Music is a good way to pass time and with BeatDrops you can have fun while making new beats and ringtones on your phone. Then share them with friends on Facebook or WhatsApp…
BeatDrops is a free drag and drop music creation app on Google Play and Windows App Store. You can read more about BeatDrops, get download links and learn more here.

So for the entire duration of the UK Lockdown we are giving you a massive 50% off the price of the GodMode combo!
BeatDrops GodMode Combo
The BeatDrops GodMode combo is the ultimate upgrade which will give full unrestricted use of the app and all features
Save and records beats
Record as Ringtones
Download all sample packs including premium ones
Use full range of tracks
Use upto 999 page sin your songs
Remove all ads
Upload your beats to the project library
How To Buy:
First download BeatDrops
Create your free account
Click the Buy Now button to purchase the upgrade at 50% off
After you have purchased this we will email you to notify of your purchase
Now simply reply with your BeatDrops username and email
We will then activate your upgrade and email you back with further instructions.
Once activated you will have GodMode combo unlocked for life across all platforms!
BeatDrops has a new friend…
If you like BeatDrops be sure to also check out BeatDrops Pads Pro just click the image below.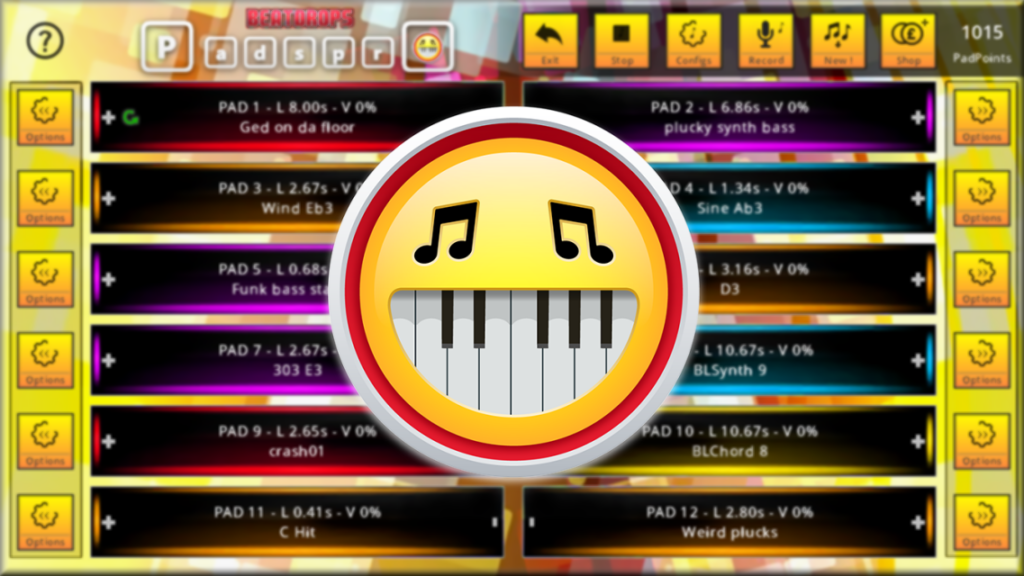 All payments are processed securely using encryption and Paypal. Paypal offers a money back gaurantee on certain purchases, please check if you are eligible. If you apply for a refund with Paypal we will remove the upgrade from your account.