[Please note this article may contain some spoilers]
Being used to binging or watching English and American tv shows and movies on tv and streaming services, I decided to give Netflix and try with one of their free trials. I watched some of the trending and popular shows especially the Marvel super hero shows and blockbuster movies.
I then decided to have a browse to see what else was available and to my surprise I found some Bollywood movies. Be it ones I had watched before but they were good movies so I watched them.
Then over time I have noticed more and more. Being a Bollywood fan I enjoyed these films and shows. I am aware that Netflix and probably other streaming services use algorithms or even AI to determine what you like and are likely to watch from your previous viewing history. Kind of like advertising and promoting itself as if you see more shows listed at the top of the recommendations that you would watch the more likely you are to continue being a Netflix subscriber. So my viewing history would show alot of hindi movies and TV and so Netflix is always pushing similar content so I am always watching the best hindi tv shows on netflix.
So then … the best hindi tv shows on netflix
Netflix is watched around the world and we have seen an emergence of top Bollywood celebrities crossing over into Hollywood / Mainstream and TV Shows, some examples are Aishwaria Rai in Bride & Prejudice, Priyanka Chopra in Baywatch / Quantico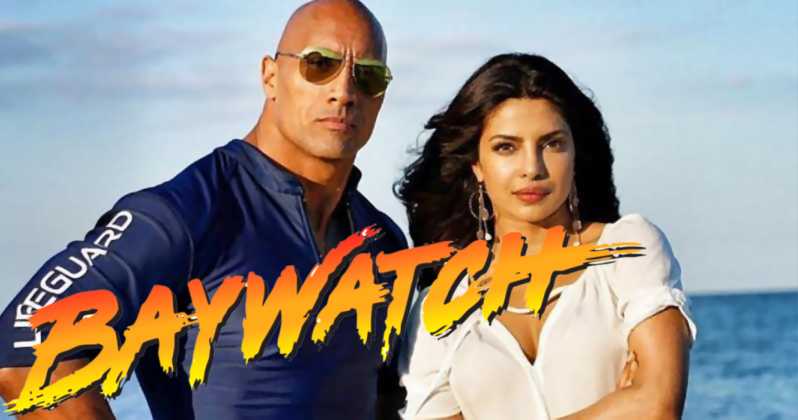 Not forgetting Irfan Khan who we have seen in Jurassic World and Spiderman.
What this means is the Bollywood industry and its appeal is growing even to those who dont speak Hindi. With emergence and increasing availability of good internet connections and better handheld devices on which Indians can watch Netflix and streaming TV there is an increasing Netflix user base in India. So I guess its a case of demand and supply…
We see that Netflix realises this and is shown by there backing of Netflix original Hindi TV and Films. The Netflix Indian TV Shows are like a breath of fresh air as you have the Hindi content, themes and good actors along with the modern and professional production.
Netflix Indian TV Shows
Im going to talk a bit about what I percieve to be the best Hindi TV Shows on Netflix, however this is based on just the ones I have seen, however by going the amount of time these shows stayed listed in the treding and popular shows list we know they were being watched alot and still getting lot of viewers.
Sacred Games
I think we have to start with Sacred Games which premiered in June 2018. Why you might ask. Well it was the first Netflix original series in India, it stars some top well known A listers and best of the emerging talent, we are talking about Saif Ali Khan whos starred in alot of Bollywood movies and won awards for his performances.
Other names include Nawazuddin Siddiqui and Radhika Apte.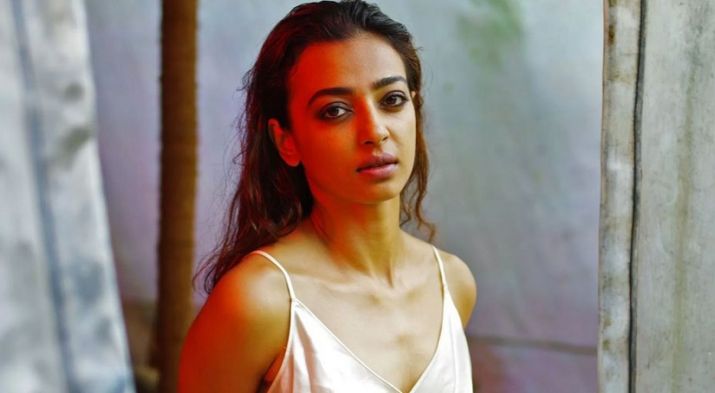 Adapted from a novel Sacred Games tells a story over 8 episodes of a police office Sartaj Singh played by Saif Ali Khan and his efforts to try and capture a cunning criminal Ganesh Gaitonde (Nawazuddin Siddiqui) after receiving an anonymous tip off. It was addictive and I watched most of the episodes back to back. It is well produced and has a good story. You get to learn about the main characters and sometimes it leaves you guessing as to what will happen next.
If you havent already watch this top indian tv shows then I would advise you to hurry and watch the first Season as due to the popularity of it a new season 2 was produced which was aired in August 2019.
Heres a trailer for season 2 to tempt you:
Ghoul
My next Hindi Netflix original series is Ghoul starring the talented Radhika Apte. I have seen Radhika alot on Netflix and not in Bollywood and I am sure she has got her fame and recognition via Netflix India.
Ghoul as the name and photo would suggest is a horror mini series and also was the second Netflix Original in India. You will have to be prepared for shock, gore and frights! I watched most of these in the morning lol…
The story is set in the future in India and the setting is a secret government prison, inmates, soldiers and something evil and sinister. The horrifying and supernatural events all start with the arrest and bringing in of a deadly terrorist called Ali Saeed. Radhika gets involved with his nterrogation and plays the 'hero' when things starting turning nasty, but we find the 'good guys' in authority are not so straight and have hidden agendas.
It is well produced and has a dark theme as you would expect with some good acting.
"Reveal their guilt, eat there flesh"
I would say this is one of the best hindi horror shows on netflix
Now if you are ready for a peak into the horror to come when you watch this for the first time, heres a trailer:
Leila
Leila is yet another indian show set in a dystopian future, run by Aryavarta. It is based on a novel of the same name. The lead role is played by Huma Qureshi, her character seeks to find her only daughter after she is kidnapped and taken to a reducation camp forcefully after she is accused of wasting water. We see women captives being treated badly, abused, married off to dogs and even commiting suicide to escape the horror of their situation. The character Shalini is a determined mother and the 6 episodes show her struggles, efforts and tactics as she has to collaborate with rebels of the regime to finds her daughter. But upon finding her brother and daughter she realises its not going to be an easy reunion and there are twists. Things start working her way and she befriends people in power to get closer to her goals.
Though a short indian tv show of just 6 episodes each episode is about 50 minutes long so if youre binging thats almost 6 hours of hindi entertainment!
The ending of Leila suggests to us that its not over and maybe they are hinting at another series, we hopefully will find out soon.
How will Shalini escape the camp and find her lost daughter, well the trailer might give some ideas:
Little Things
Litte Things is really a romantic story about two cutesy everyday Indian couple, having their ups and downs, arguments, bust up and how they deal with them. As an Indian or just as a couple watching this you may feel like you can associate with them or have a giggle at things that you have also experienced. It is kind of light hearted entertainment but it does touch some real and difficult issues that relationships can have. Pressure of work, managing time, keeping each other happy etc..
There is romance, frustration, humour, anger, emotion and more.
Little Things is a Netflix hindi web series starring Dhruv Sehgal and Mithila Palkar has 13 episodes over 2 seasons. Though the episodes are only short about 28 minutes each so it feels more like one of those amateur short web series.
This Indian TV show was first aired on an Indian channel only Dice Media in 2016, but Netflix purchase both seasons.
Short trailer for Netflix Show Little Things:
Typewriter
Typewrite was one of those shows Netflix hindi web series displayed in my top pics on Netflix and otherwise I would never have watched it… I started watching the first episode late at night as there was nothing else on. I only watched a part of it due to it being late and also not knowing how horrific it would be… just in case I picked up the next morning. Before people get the idea I just sit at home binging on hindi horror shows on netflix I dont as there are tbh just a handful of such shows that i would actually watch back to back and I have watched these over last few years.
This Indian horror web television series stars Palomi Ghosh as the main actresses however there is substantial and good contribution from other cast, such as Purab Kohli and the child cast especially Aarna Sharma whos plays the daughter of a police office and member of the enthusiastic Ghost Club.
Set in Goa the story starts with a family returning to their roots (or were they beckoned there by forces of evil?) to a house that had a shady past. The villain of the story is a man called Fakeer who had a rough childhood having to endure his mother, a sort of witch with special powers (who used them to help people), being burnt alive and shot dead. The experience leaves him scarred for life and the root cause of his anger towards the world which he seeks to enslave and control.
The supernatural and horrific aspects of the show really progress and develop as the evil spirit of a dead Fakeer desperately tries to come back to the real world with a little help from a loyal follower. Why would anyone go out there way and kill to try and bring back a supernatural criminal from the dead…well its a cool twist which is only revealed at the very end and i tbh would not have guessed or expected it.
This is one of those Netflix Indian TV Shows where I watched several episodes back to back, it wasnt gripping enough for me to want to watch them all back to back even if I had the time to. I have read reviews online along the lines of "Indian horror Typewriter is the scariest thing on Netflix right now" however I really did not think it was, I thought Ghoul was much scarier than Typewriter!
Maybe it is because I watched it in the daytime, however any show eben slightly scary would have more effect at night. No the reason is because it was like watching a Bollywood thriller and there kids involved who took up lot screen time and their attitude to the ghost and horrific events in the show makes it more light hearted horror, kinda like watching Scooby Doo cartoon. The child characters in the show arent scared of the ghost or spirit rather they play a very active and determined role in identifying and eliminating the evil. Maybe this is one reason Im just used to seeing horror movies where the cast especially are proper terrified of the ghosts which in turn affects your feelings. Also we go from seeing the power being used for good to then being used in anger and then kind of transformed into pure supernatural energy as the character dies and exists only as a possesed object and having influence of a few people.
I have to be fair and say that or most people watching this in the evening or in the dark it has numerous scenes that would give you a jump however after the first few you just get more captivated and follow the story and wanting the kids to succeed in their efforts.
So the back story and developement is good you get to feel like you know the characters.
Theres humour from the police officer and as you watch the kids come up with genius plans on how to acheive or get what they want like how to make school end 30 minutes early…
The ending is a sort of seen before ending where you think (and the characters believe) the evil force has been destroyed , but right at the end you see that it isnt…preparation for your imagination or the next season.
This is a Hindi show that I would like to see another season of as theres lots more that can be explored.
Typewriter Trailer
The future of Bollywood and India on Netflix
As the studios get more funding, as the shows get more exposure and viewers, as the shows lure more mainstream actors we can only expect to see more best indian programmes on Netflix in the near future. With more competition it will give the writers and studios motivation to create better entertaining shows.
I also expect to see more Bollywood and India on Netflix being produced as they are proving popular with the online streaming audience.