DC's Legends of Tomorrow Season 1 Review
Released: January 21, 2016 (The CW)
Produced By: Berlanti Productions, Warner Bros. Television, DC Entertainment
A bunch of unlikely heroes?
When the team of Legends is assembled they are told that in the future they would be well respected heroes and Legends, but they soon find out otherwise!
Its like the 'Raggy Dolls' of super heroes put into a team and just hoping for the best. We are familiar with alot of these characters that appear in Legends of Tomorrow as they are introduced to us in The Flash. For example HawkGirl or Kendra is the girl working in Jitters who Cisco fancies and asks out on a date. Ever so sexed up, she might look hot but her acting skills leave a lot to be desired. She seems like someone more suited for the glamour industry (in my view!). Then there's Leonard Snart or Captain Cold, who appears in alot of episode of The Flash. His acting is good but he has a characteristic slow monotonous way of speaking which makes him sound disinterested in everything going on. "oh look the ships under attack"…. and you'll hear Leonard complaining "oh….well….it…could be….worse…lets not …..worry to much..". We also see Atom who is friends with The Arrow and Flash. Well the reason the team is assembled is to help one man enact vengeance on a 4000 year old immortal who killed his wife and son. Travelling through time in order to do so, it seems like alot of effort and oh what about messing with time, which a Time Master should be well clued up upon. Well it seems he is acting out of anger and in so doing puts everyone's lives at risk.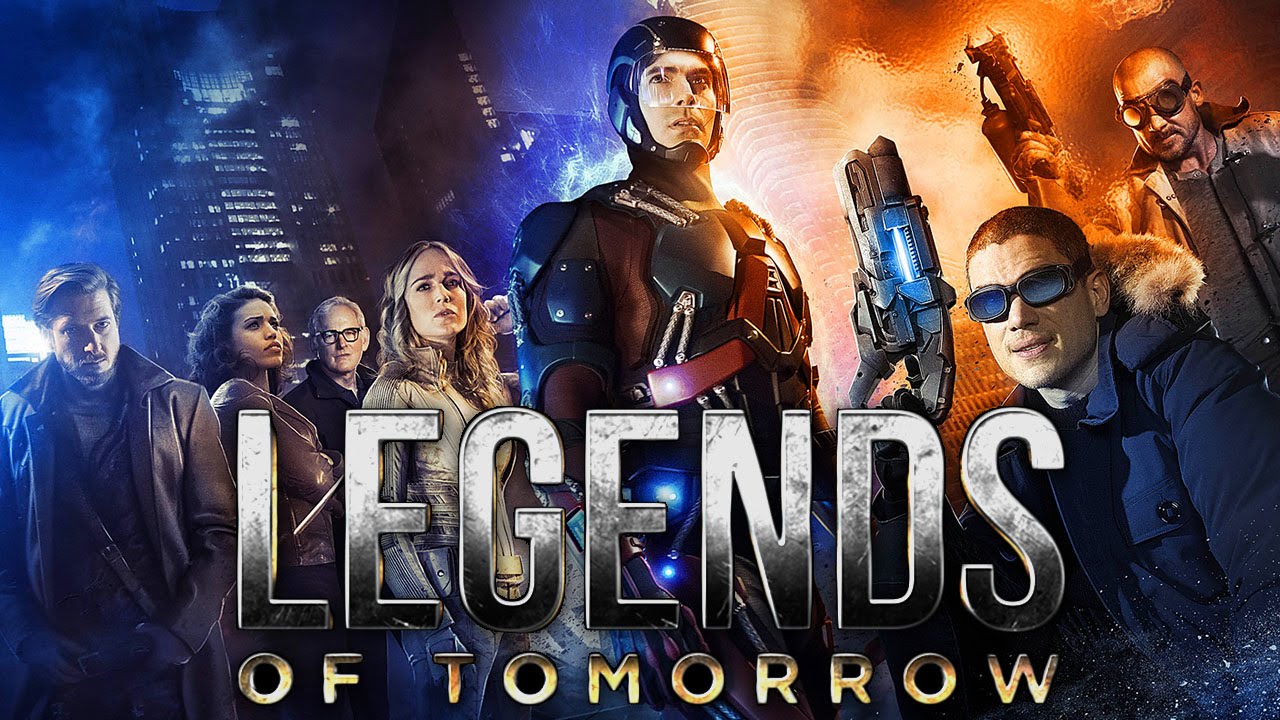 Legends of Tomorrow is like combining Star Trek, Kick Ass and The Flash…
What you get is a rather strange show which is hard to get into and be interested in, at first. All the angles have mostly been done before. The driving force, of the villain killing the heroes wife and son is all too familiar as we see in The Flash where Reverse Flash (the villain) kills The Flash's mother. So we arent too taken in by it. We do see some new ideas cropping up and some good action scenes and special effects but its a show thats not so good as The Flash BUT it does get better and as you become familiar with the team you look forward to see how they will interact or fight amongst themselves.
I cant really see this getting anywhere maybe one or two series and I probably will have lost interest unless there is nothing else to watch. I would rather opt for something with less powered people and better plots. I have watched shows before that start off bad and look badly put together but as the series gain momentum and fans they sometimes suck it up and improve the storylines, acting and directing. If for example we look at X-Files there are several episodes that make the show look bad but overall its one of my favourite shows.
We are use to the kind of humour at inappropriate times. Its a life or death situation and someone will be making a joke, maybe after so many times you dont take things as serious? Should we expect super heroes to take thing more seriously?
Legends of Tomorrow Cast & Character Discussion:
Arthur Darvill as Rip Hunter:
Based on the DC Comics character, Rip is the leader of the Legends who has control of a Time Ship. A Time Master able to travel through time he has sworn vengeance against his arch enemy Vandal Savage. His acting his good most of the time, quite a few times he seems quite uncomfortable or unable to handle working with the other characters.
---

Victor Garber as Professor Martin Stein / Firestorm:
A nuclear physicist who is an expert on transmutation. He also forms one half of the character Firestorm. Firestorm is a character I first saw in The Flash. I never really became a fan of this super hero as the whole idea of two guys coming together / bonding and then becoming one, talking to each other and firing fireballs out just seems like they're trying to sell us a schizophrenic homosexual on steroids. It reminds me of the Flame from Fantastic Four (who i think is a better written super hero).
---

Franz Drameh as Jefferson Jackson / Firestorm:
The other half of Firestorm, Jax is a former mechanic who got his powers during a particle accelerator breakdown. We see him in The Flash. He is like a breath of fresh air in the show, bringing some humour and anger. On his own I dont think he is much of a super hero in that he has no powers, just able to maybe fix things mechanically.
---

Brandon Routh as Ray Palmer / Atom:
A dopey looking billionaire scientist, inventor and businessman. He is also CEO of Palmer Technologies and friends with Arrow and Flash. We see him in The Flash. He has to be my favourite character as he is like Iron Man in the costume and has similar abilities. But he has developed a suit that can fly and shrink to a very small size. This is very handy but a very underused 'power' in the show so far. We have already seen this kind of suit in The Antman movie (Michael Douglas) so its nothing new really.
---
Ciara Renée as Chay-Ara / Kendra Saunders / Hawkgirl:
We see Kendra in The Flash. She has lived many lives and slowly remembers her previous incarnations. Vandal Savage for some reason (even though is immortal) is always trying to kill her and HawkMan to gain more life. She grows wings from her back and is a good fighter. She is very sexed up and its quite hard to see her as a super hero in her human form. After her reincarnated partner dies she does not waste much time hitting on Atom. Shes been through three guys in just a few episode.
---
Caity Lotz as Sara Lance / White Canary
A vigilantly we fist see in The Arrow season 2. She dies in season 3. But we find out she was resurrected by the Lazarus pit and now calls herself White Canary. A good fighter, who has several doubts about herself as she feels the Lazarus Pit has changed her personality. I think she takes a back seat in most of the episodes but maybe her role develops later on.
---
Dominic Purcell as Mick Rory / Heat Wave:
An arsonist and partner of Leonard Snart. He was given a Heat Gun which can burn through anything. His perfect weapon, but what happens when the batteries run out? He is just a thug and looking for the next big robbery. We see him trying to connect with other characters but mostly with a bullish attitude.
---
Casper Crump as Vandal Savage:
The 4000 year old villain who murders Rip's wife and child in 2166. Which then leads to Rip setting off back in time to get revenge by killing Vandal. He has appeared in The Flash and The Arrow. He gained his immortality by exposure to a meteorite. The character portrayed by DC may differ from other versions in comics over the many years. So apart from being immortal, strong and knowledgable he has no super power, so why can a whole team of Legends not defeat him?
---
Rip Hunter:
Overall the acting is good and its quite cool to see characters from other series like The Flash. We like to see how the team use their powers together to overcome obstacles in each episode. Rip Hunter aswell as looking for Vandal to enact his revenge also has the other Time Masters after him trying to catch him to bring him to trial for disobeying their orders and messing things up in the past. To be honest this is a one man crusade to get personal revenge, but he wasn't able to do so alone in the past so he got a team together. He is like a more sci-fi version of Doctor Who, well not as humorous as him and pretty sure he cant regenerate. As we are already familiar with alot of the characters we see many flashbacks from Rip's life and the show develops his character and shows us who he is and what his views are. In one episode we learn that he has an affair with a co Time master which is strictly forbidden by their kind. So where do new Time Masters come from, surely not by their own efforts.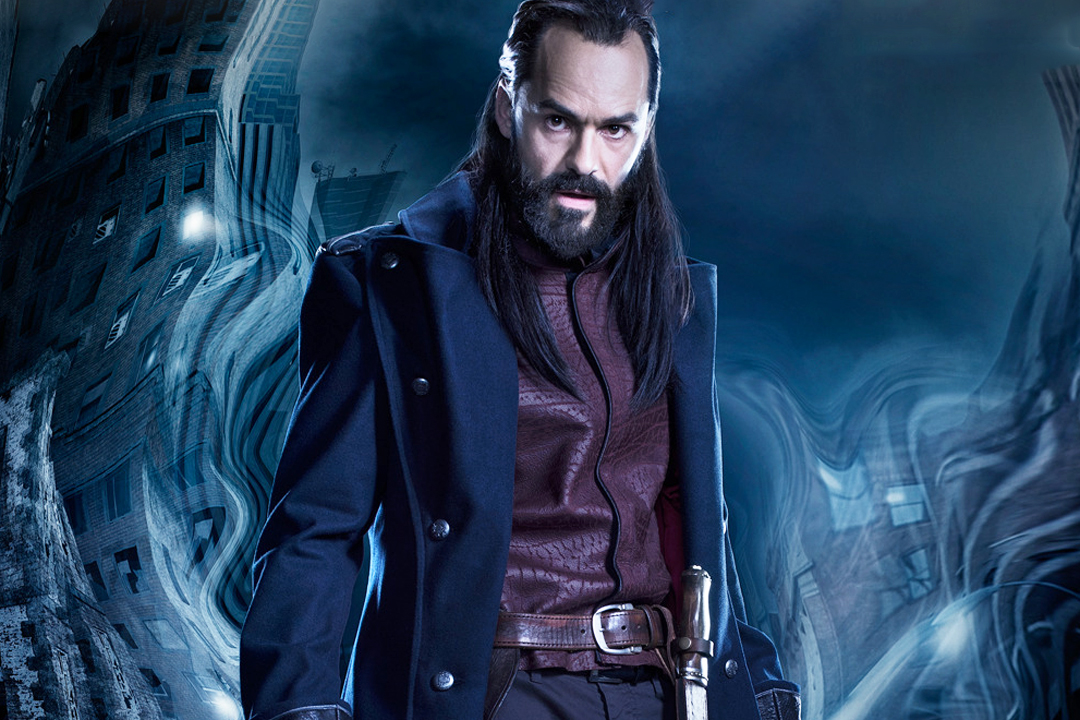 We also see Gideon, the AI computer interface (kinda like Microsoft's Cortana) we first see in The Flash. The AI computer from the future that speaks to you like a human. Without her / it the ship and crew would be stranded. This is something even the Starship Enterprise didn't have…
You can compare this to X-Men but in X-Men all the team have mutation based super powers, not just super guns or wings. So we see lot more action and special effects in X-Men than in here. There are several plot loopholes in this series but its just a science fiction series so we cant hold them to it, nor accept their explanations and interpretations of time travel. Surely a team of many is more than a match for one immortal Vandal Savage, but it appears not. When we see Rip close to killing him several times and failing we start thinking is he really trying to kill him, has he got it in him, or is there some other reason for this, maybe just to prolong the show. I guess that when Vandal is defeated the team would have to disband and the show would be over? Or maybe the Team find they like working together and go on many more merry adventures through time to defeat other foes?
My review is based on watching upto episode 6. Watch out for episode reviews. Feel free to add you own rating below!
If you had to assemble your own team of Legends, who would you choose and why? (leave your comments below)

….
So Legends of Tommorow did really take off with it following up with many new seasons, new characters and several awesome cross over episodes…
Save